Win a 3 Night Getaway at one of the Library Hotel Collection Hotels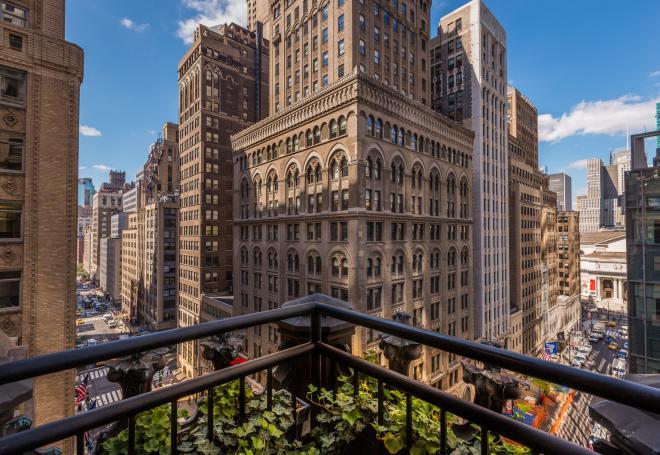 1 Grand Prize Winner Selected Each Quarter
Three night stay for two people in NYC, Toronto or Budapest
Read more
Less
Library Hotel Collection's Ultimate Book Lover's Getaway
Entry
NO PURCHASE NECESSARY. A PURCHASE DOES NOT IMPROVE YOUR CHANCE OF WINNING. CHANCE OF WINNING DEPENDS ON TOTAL NUMBER OF ELIGIBLE ENTRIES.VOID WHERE PROHIBITED BY LAW. The Sweepstakes ends on the last day of each quarter March 31, June 30, September 30, and December 31 at 11:59 pm EST. There will be 1 drawing every three months, and the 1 prize awarded each quarter will rotate between the 7 Library Hotel Collection properties for each "Contest Time Period". One may enter each time period, and one may unsubscribe at any time. Entries made within each contest time frame with multiple addresses and/or under multiple identities to enter multiple times will be disqualified. Automated or robotic entries submitted by individuals or organizations will be disqualified. All entries which are reproduced, irregular or fraudulent in any way will be disqualified.
Eligibility
Anyone 21 years of age or older is eligible to enter this challenge. Employees of Library Hotel Collection, former employees, and the immediate family or household members of each are not eligible to participate. Entrants are restricted to one (1) entry per person.
Winner Selection
One (1) prize winner will be selected at random by the Library Hotel Collection from all eligible entries within 7 days of the close of each Contest Time Period. The prize winner will be notified via email, in the same manner in which the entrant entered the sweepstakes. The prize must be accepted "as is" — no substitution or transfer of a prize is permitted and no cash equivalent will be awarded. If a prize winner cannot be contacted or is disqualified, Library Hotel reserves the right to determine an alternate prize winner.
Prizes
Grand prize is one (1) Three Night Stay at a Library Hotel Collection property. This prize will be awarded based on availability in accordance with Section 3, above.
Grand Prize
Ultimate Getaway Three night weekend stay for 2 people in New York, Toronto, Budapest or Prague at one of the Library Hotel Collection properties.
General Conditions
Ultimate Getaway Three night weekend stay for 2 people in New York, Toronto, Budapest or Prague at one of the Library Hotel Collection properties.
Conduct and Decisions
Selection. Persons who violate any rule, gain unfair advantage in participating in the contest, or obtain winner status using fraudulent means will be disqualified. Unsportsmanlike, disruptive, annoying, harassing or threatening behavior is prohibited. Library Hotel will interpret these rules and resolve any disputes, conflicting claims or ambiguities concerning the rules or the contest and its decisions regarding same shall be final. If the conduct or outcome of the contest is affected by human error, any mechanical malfunctions or failures of any kind, intentional interference or any event beyond the control of the Library Hotel Collection, The Library Hotel Collection reserves the right to terminate this contest, or make such other decisions regarding the outcome as it deems appropriate. All decisions will be made by Library Hotel Collection, and are final. The Library Hotel Collection may waive any of these rules in its sole discretion. ANY ATTEMPT BY AN ENTRANT OR ANY OTHER PERSON TO DELIBERATELY CIRCUMVENT, DISRUPT OR DAMAGE ORDINARY AND NORMAL OPERATION OF THIS CONTEST, TELEPHONE SYSTEMS OR WEB SITES, OR UNDERMINE THE LEGITIMATE OPERATION OF THE CONTEST IS A VIOLATION OF CRIMINAL AND CIVIL LAWS AND SHOULD SUCH AN ATTEMPT BE MADE, LIBRARY HOTEL COLLECTION RESERVES THE RIGHT TO SEEK DAMAGES FROM ANY SUCH ENTRANT OR OTHER PERSON TO THE FULLEST EXTENT PERMITTED BY LAW.