Named the #1 Hotel in the World in the 2017 TripAdvisor Travelers Choice Awards
The Aria Hotel Budapest is a luxury boutique hotel with an exquisite design inspired by music. To compliment the musical concept, master designer Zoltan Varro's vision was to simultaneously recreate the rich, lavish atmosphere of a historic Hungarian palace while also embracing visitors in the warmth and comfort of a private residence.
Featured
Book Your Stay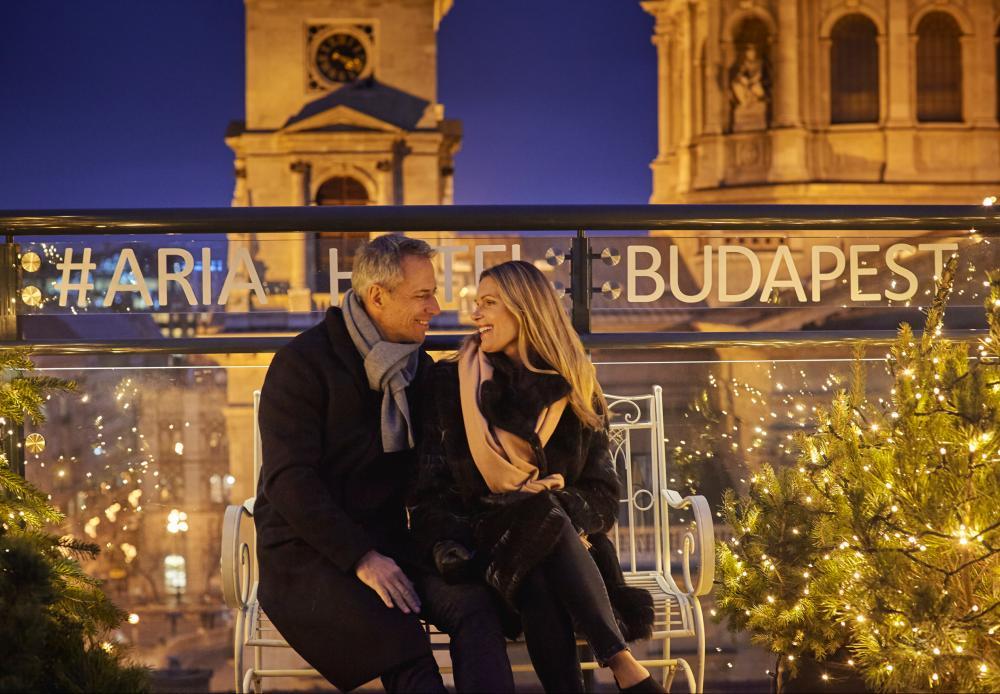 Dreams of Love
For lovebirds dreaming of a romantic getaway enjoy our special romance package. Guests booking a two-night stay in selected rooms will enjoy a complimentary third night.
Package is Including:
• Two spa treatments for the price of one per stay
• In-room chocolate covered strawberries and a bottle of limited edition Cabernet Sauvignon bottled by innovative piano designer Gergely Bogányi
Why You'll Love Hotel Aria Budapest
Beautiful Boutique Hotel Design Inspired by Music
Complimentary Breakfast each morning
Complimentary Afternoon Wine & Cheese
Free High-Speed Wireless Internet
Perfect location beside St. Stephen's Basilica
Stunning Year-Round Roof Garden with 360˚ views
Pool, Spa, Fitness Center, Steam Bath, Sauna and Whirlpool
Enter to win a Free Stay with LHC
Join the Library Hotel Collection "Book Club" and you will be automatically entered in the LHC Sweepstakes. Plus, you'll get exclusive members-only offers and expert travel tips.
Enter to Win