Uniquely designed hotels with a novel approach to hospitality
Each of our hotels has its own distinctive personality and charm. What they share is a commitment to providing timeless beauty, exceptional value, and an outstanding travel experience for every traveler. Experience the Library Hotel Collection properties in New York, Budapest, and now, our newest hotel Hotel X Toronto.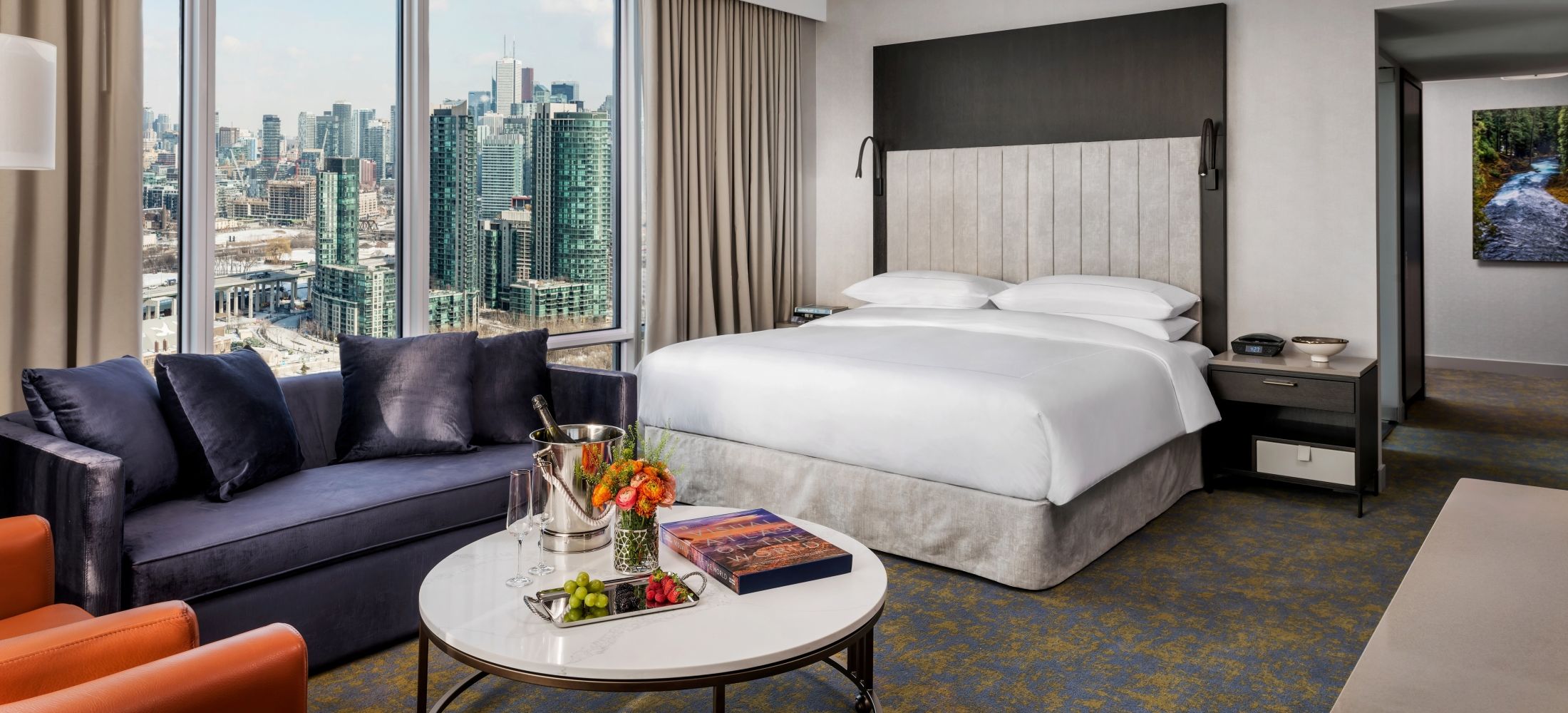 Hotel X Toronto
Hotel X Toronto by Library Hotel Collection is redefining today's luxury hotel experience. Here, it's all about you. It's all about the view. This lakefront urban oasis offers over 400 rooms, two ballrooms, a 3-level SkyBar with pool, 4 tennis courts, 9 squash courts, flexible meeting space, multiple restaurants, and a 90,000 square foot athletic center. Add this to all the other wonderful lifestyle amenities available at downtown Toronto's Exhibition Place and you have a resort-style experience like nothing else available in an urban setting in North America. Expect the extraordinary at Hotel X Toronto.
Hungary
Aria Hotel Budapest by LHC
The hotel's theme blends the passion for music and beautiful architecture that Budapest is known for, paying homage to some of the world's greatest artists and composers.
High Note SkyBar at Aria Hotel Budapest
Ranked one of the Top Rooftops in the World, High Note SkyBar is sure to be one of the highlights of your stay at Aria Hotel Budapest. Open year-round, enjoy exquisite views of the city and St. Stephen's Basilica.
New York City
Library Hotel by LHC
Located in Midtown Manhattan, within walking distance to many of NYC's top attractions, and around the corner from all forms of public transportation.
World's
Kindest
Hoteliers
Why You'll Love LHC Hotels
Unique Concepts and Beautiful Designs
Exceptional Locations
Kind, Unpretentious Hospitality
A Wealth of Amenities
Refreshments in our Club Lounges
Enter to win a Free Stay with LHC
Join the Library Hotel Collection "Book Club" and you will be automatically entered in the LHC Sweepstakes. Plus, you'll get exclusive members-only offers and expert travel tips.
Enter to Win